The WEbook Way
Greg Kemp, author of The Legend of Vinny Whiskers writes about his experience on WEbook.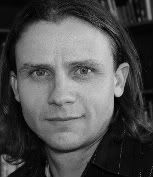 When I first heard about WEbook, I'd recently finished The Legend of Vinny Whiskers. As any writer who has just completed a first novel will tell you, being "done" is both joyous and nerve wracking. You've put thousands of hours—maybe years—into making your dream a reality and now you have to figure out how to get it published, which might just be harder than writing the book itself.

In the midst of this, I found WEbook. A friend had read an article about the site in The Washington Post and suggested I check it out. It didn't take long for me to find a project on the site that piqued my interest. It was called 101 Things Every Man Should Know How to Do. I'd just put everything I had into Vinny Whiskers, and 101 Things—a kind of manly jaunt into the happy idiocy of "dudeism"—was the perfect salve. I posted my first essay and got quality feedback within hours. It was exactly what I'd been missing across all those months while I wrote Vinny—a sounding board for my ideas, an audience to keep me on task, to help me sharpen my stuff. Within days, I was fully immersed.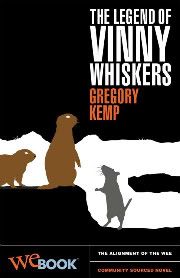 When WEbook announced its inaugural voting cycle a few weeks later, I immediately decided to enter Vinny in the vote. It wasn't a tough call. If it got chosen from among the thousands of other projects on the site, it would be far more validating than getting published in the traditional way. Simultaneously, 101 Things was gaining momentum and there was talk of submitting it to the vote as well. For the next month, I worked tirelessly on both projects. My day job is a homemaker and I was far from the model "employee" during this time. The fridge got bare. I was scraping fuzz off two-year-old pickles and serving them to my wife as a side dish. Our bathroom took on a decidedly undergrad feel (read: foul). I barely noticed. I was far too excited.

A month later, I was on a cruise to Norway when I got a message from WEbook's Melissa. Both projects—Vinny and 101 Things—had been voted into the top 10 percent by the WEbook community and selected for publication by the WEbook editors. I'd hit the exacta. I was going to be published, twice. Better still, I was on a cruise ship laced with bars. Ahoy.
Relevant Links

Order your copy of The Legend of Vinny Whiskers now!

Check out other books published by WEbook.

Be the next Greg Kemp!